Episodes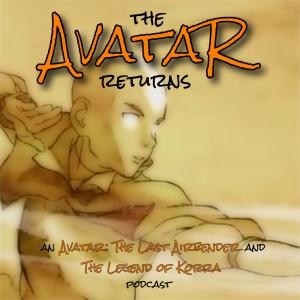 Wednesday Nov 22, 2017
Wednesday Nov 22, 2017
We're baaaaack. But there's no cause for celebration as we're forced to bid a sad farewell to our beloved comics creative team. One last time writer Gene Luen Yang and art duo Gurihiru spin a tale of Team Avatar for the official tie-in graphic novel series from Dark Horse Comics. Vol. 5: North and South sees Sokka and Katara return home to the Southern Water Tribe for the first time since setting off with Aang to end the Hundred Years War. But what they find may not be the quaint, egalitarian village they remember. As each volume before it, North and South explores issues of modernization, nationalism, societal and technological development. But for the first time our hosts don't all necessarily agree on the quality of the story and/or art. One of them may or may not spend much of the podcast talking about loving the book while consistently nitpicking practically everything about it. Which one of them is being an Arlo? Press play and find out!
Also, there's talk of "therapybending," David Lynch's inevitable contribution to the World of Avatar, spoilers for Lion King(?!?), and Tattoo Watch is officially over as someone earns their ink.
Next: there's a change coming as the boys talk about how to continue the podcast in light of the glacial pace of new comics being released. There's quite a bit of discussion at the end of the episode about what to do about that, but I'll go ahead and spoil some of it for you now and let you know the next thing we'll be discussing will be the first individual volume of the Legend of Korra graphic novel series Turf War. Date TBD.
Intro / Banter (00:00 - 15:15)

Main Topic (15:15 - 1:48:15)

What Does the Podcast Become Now? (1:48:15 - 1:57:05)

Outro / Next (1:57:05 - 2:00:12)