Episodes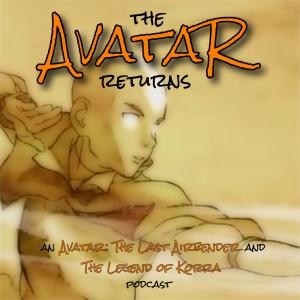 Sunday Mar 19, 2017
Sunday Mar 19, 2017
This week, a break between seasons of The Legend of Korra means a return to the days of old as we look at the fourth collection of the Dark Horse Comics Avatar: The Last Airbender series, Volume 4: Smoke and Shadow. Having reunited with his long lost mother Ursa, Zuko returns with her to the Fire Nation Capital City (which really needs a name) and wackiness ensues, some of which serves to remind us that Avatar has actually really always been the Zuko Show. Even with mom back in the picture daddy (and uncle) issues continue to dominate the story. Mai, Ty Lee, and Suki finally get some much-needed page time, even as we lose Katara and Sokka (and the comic relief that Sokka provides). We discuss how relevant this volume feels today with its look at totalitarianism and the struggle to balance security and freedom. And Azula is back and feelin' good with a brand new Sisterhood of Evil Mental Patients in tow. 
Speaking of character development, Arlo finally achieves his own Avatar State as a podcaster. And Eric makes a Hamilton reference! I'm Paul Smith and you're listening to All Benders Considered on NPR.* 
(*) Not really, but…yeah. 
Next: the end is coming. This is it, we begin our exploration of the final season of The Legend of Korra with Book Four: Balance. We're kicking it off with chapters 401, "After All These Years," 402, "Korra Alone," and 403, "The Coronation." (And we are so deeply, deeply sorry for Arlo's predictions on what those episodes will be about.)
Intro / Banter (00:00 - 08:15)

LISTENER MAIL! (08:15 - 18:30)

Main Topic (18:30 - 2:08:08)

Outro / Next (2:08:08 - 2:13:00)