Episodes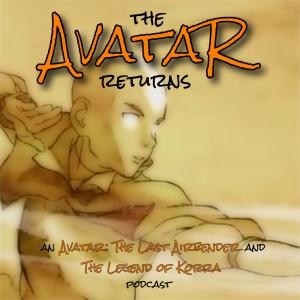 Wednesday Jul 20, 2016
Wednesday Jul 20, 2016
This week on The Avatar Returns we explore the gritty Miller and Mazzucchelli masterpiece, Avatar: Year One. Okay, not really. But we are talking about The Legend of Korra two-parter "Beginnings," which like the classic graphic novel mentioned above explores origins, in this case the origin of the Avatar State itself. We are introduced to Wan, the lovable riff-raff street rat with the heart of gold, who would ultimately go on to mess the world up in a pretty big way, and in turn become the first Avatar in order to just hold everything together. In other words, we learn that the Avatar is a bandaid. 
Harmonic Convergence is almost upon us, and it's a plot device 10,000 years in the making! Can Studio Mir save us? Or perhaps the Grumpy Carrot spirit is our hero? Is Vaatu the Unalaq of spirits? Tune in to find out.
Next: Book Two nears it's world-altering end as we discuss chapters 209-211, "The Guide," "A New Spiritual Age," and "Night of a Thousand Stars."
The Breakdown
Intro / Banter (00:00 - 03:10)

Main Topic (03:10 - 1:22:40)

Outro / Next (1:22:40 - 1:25:16)