Episodes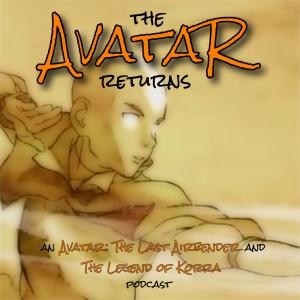 Thursday May 19, 2016
Thursday May 19, 2016
Amon wants a revolution, but first we get a revelation. Chapter 103, "The Revelation" to be precise, wherein we learn that the leader of the Equalists, while really scary and kind of a dick, might possibly have a point? Paul and Eric are in full-on fanboy mode, but Arlo is initially uncomfortable with the muddy moral waters this new series is treading in, with "villains" that are actually the oppressed and "heroes" that could in fact be the oppressors. But Amon has a plan, and it involves taking away people's bending abilities! And in chapter 104, "The Voice in the Night" haunts Korra with the fear of that very thing. We talk again about how The Legend of Korra is the Angel: The Series to Avatar: The Last Airbender's Buffy the Vampire Slayer, exploring more mature, challenging, and morally ambiguous subject matter than perhaps its parent series. Also, we meet the wonderful Asami (we'll get through this love quadrangle stuff, I promise), the adorable Pabu (he's a friend, not a snack), and we jump to some disturbing conclusions about the Republic City Council, start to get really worked up about it, and then realize that we may already be falling for Amon's propaganda crap.
Oh yeah, and we finally, officially settle on a time for the live-action

The Last Airbender film. We will suffer for your entertainment.
Next: we hit the Korra Book One midpoint with chapters 105-107, "The Spirit of Competition," "And the Winner is...," and "The Aftermath."
The Breakdown
Intro / Banter (00:00 - 10:05)

Main Topic (10:05 - 1:21:00)

Outro / Next (1:21:00 - 1:23:23)