Episodes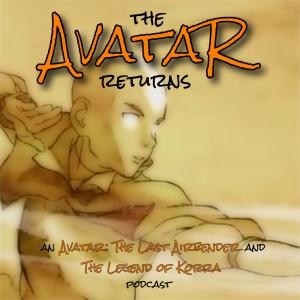 Thursday Apr 28, 2016
Thursday Apr 28, 2016
Endings are hard. Storytellers have struggled with bringing narratives to a satisfying conclusion for as long as there have been storytellers. And audiences love to debate how well even the most venerated series have pulled it off. On this episode of The Avatar Returns Podcast our hosts have their say on whether, with "Sozin's Comet," the four-chapter series finale film event, co-creators Bryan Konietzko and Michael Dante DiMartino have successfully completed the epic tale of Avatar: The Last Airbender, or if the whole thing goes down like a shattered war balloon. Topics discussed include the emotional grandeur of Zuko and Azula's final Agni Kai, the resolution of Aang and Katara's "will they/won't they," the music of The Track Team, and of course the ol' deus ex Lion Turtle. Midichlorian-bending has come at last!
Our journey through the world of Avatar has been emotional and inspiring, and we're sad to see it come to a close. But the show must go on, and for us it will go on with The Legend of Korra! New characters, new adventures, a brand new Avatar! But first...
Next: we refuse to let the Aang Gang go quite yet, so before we begin our Korra discussions, we read the first collected volume of Dark Horse Comics' official tie-in series of graphic novels, Avatar: The Last Airbender - The Promise.
The Breakdown
Intro / Banter (00:00 - 07:12)

Main Topic (07:12 - 1:43:54)

Outro / Next (1:43:54 - 1:47:51)