Episodes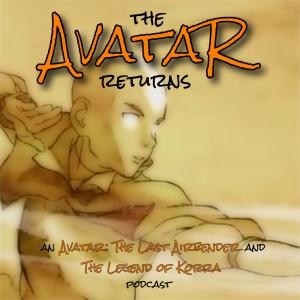 Friday Jan 29, 2016
Friday Jan 29, 2016
This week gets off to a weird start as AJ raises an existential question which, among other things, reveals Eric's secret desire to totally mess up some random 16-year old kid's life. Pretending we heard none of that, we move forward with Avatar Book Two. In chapter 214, "City of Walls and Secrets," the full splendor of Ba Sing Se finally begins to open up to us. We talk about the peaceful life Iroh and Zuko seem set to build for themselves here, while the Aang Gang are exposed to the '70s-era conspiracy element of the Impenetrable City as they cross paths with Clancy Brown and his Secret Police. And chapter 215, "The Tales of Ba Sing Se" impresses us with how well it manages to tell what are essentially six complete stories, including Def Jam Sokka going all 8 Mile, Momo's graceful monkey dancing, and the heartbreaking homage to the late great Mako Iwamatsu. 
Also, a listener ruins everything by pointing our our many errors. And there's some controversy over who actually wrote the vignette "The Tale of Zuko." (Note: there's no controversy, Paul was just straight-up wrong.) 
Next: our penultimate episode of Book Two brings us chapters 216-218, "Appa's Lost Days," "Lake Laogai," and "The Earth King."
The Breakdown
Intro / Banter (00:00 - 16:45)

Main Topic (16:45 - 1:17:55)

Outro / Next (1:17:55 - 1:19:56)